There is nothing more important than images on a webiste.
It can, however, be difficult to find good images – that is why stock photo platforms can be a great solution. 
These are some important questions you need to know the answer to BEFORE you start downloading images.
I will go into details about what you need to consider before trying out this platform.
What is Pixabay?
Pixabay is one of the well known popular photo-sharing platforms.
Since more or less all people need images if they have a website, do any kind of online advertising, or even for private use, platforms like this have become very popular.
There are more than 1.6 million stock photos and videos. These are shared by other members of Pixabay.
It is very easy to use the platform. Just head over to Pixabay's website and type in the images or videos you are searching for.
You can then choose if you just want to see all images or just photos, vectors, or illustrations. If you are looking for videos, you can also choose just to get video results.
Once you have found the image/video you want to download, you just click it and then you can see a bit more info about the image.
There is no need for you to register in order to download assets. You can just visit the site and download the images.
However, you can register for free on the website, and it has a few advantages to actually register.
You can download images of different sizes. You can NOT download the highest resolution/size unless you register.
Also, when you download an image, you have to do a small captcha to be able to download. If you register, you can download without this.
What can you use Pixabay images for?
More or less all stock photo platforms have some terms and conditions about how you can use the images and videos you download from them – this especially goes for the free ones.
However, Pixabay does not have too many regulations and it is not strict.
The images and videos included are released under the Creative Commons CC0, so you can use them for any purpose without asking for permission and without giving any credits. You can even use them for commercial purposes and in print format.
Identifiable people or buildings:
Images of people that are identifiable cannot be used in a way that makes the person appear in a bad light or that they might find offensive without they have given consent.
This means you cannot just use a photo of a person to endorse your service in an ad. From what I have seen, it seems many questionable services are doing this online, but this does not mean it is a good idea.
So be aware of how you use identifiable people.
The same goes for buildings like for example the Eiffel Tower, London Eye, the Statue of Liberty, etc. Here the object owner needs to give permission to use images of his/her belongings.
According to Pixabay itself, you should be particularly careful with images depicting Walt Disney and Lego products, whose rights only permit editorial use.
So please consider this if you decide to use images or videos downloaded from Pixabay.
Do not suggest endorsements:
Another important exception to be aware of is that you are not allowed to use images of organizations or people to make it look like they are endorsing your services.
This means that you should not use images of recognizable brands like Coca Cola, Facebook, etc. and place it next to your logo or brand because it might suggest that they are recommending your product which they are not.
So be careful not to make it look big brands are endorsing you if they are not.
Are the images really free?
They are actually completely free. Pixabay makes money through advertising. Whenever you do an image search, you will at the top see some image suggestions from Shutterstock.
These are professional images and images you have to pay for, so just be aware of this. By having this as advertising and as an option for people that might want more professional photos, Pixabay can make money.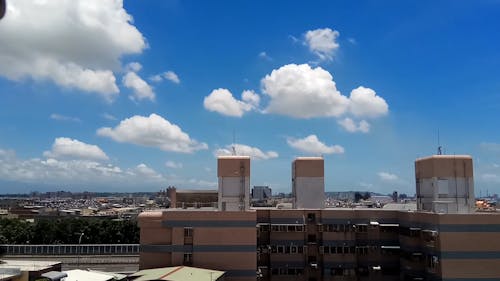 Final thoughts – worth it or not?
I think it is a great option to get decent images even if you do not have a budget for it.
Personally, I however decided to switch to a paid platform quite a while ago for several reasons.
I found that because Pixabay is free, most people are re-using the same images on their sites, so I got fed up with seeing the images I was using on many other sites.
If you have a bigger budget, Shutterstock is, in my opinion, one of the best stock platforms you can join.
If you do not have such a big budget but still want to go for a paid option, StockUnlimited is in my experience a very good option.
If you prefer using free images and videos, Pixabay is definitely a great option and one of the best free stock platforms I have seen.